Institutional investors demand institutional-grade solutions. We deliver.
November 2021
The wait is over.
FCC is the first regulated IIROC dealer to bring to the Canadian market a regulated digital currency trading and custody solution for institutional investors. Now, as a qualified portfolio manager, introducing broker or mutual or investment fund dealer, you can access this new asset class – prudently. FCC's regulated dealer platform leverages the strength and scale of Fidelity's broad expertise and deep knowledge of digital assets, while providing access to our unique partnership approach.
Yes, I'm interested in learning more. Please send me further information.
Local agility, global stability
When it comes to the growing excitement around investing in digital assets, our institutional clients are primed to innovate. Yet they also demand an exceptional standard of visibility, scrutiny and control. That's why FCC's institutional digital asset trading and custody solution combines easy access with superior safety and security. Our new platform takes the friction out of complex trading, settlement, custody and reporting. Institutional investors can now be free to pursue a modern, diversified portfolio strategy, without ever losing confidence.
Say hello to balance.
Playing by the rules – IIROC regulation means regulated access to digital assets and welcome peace of mind.
Ahead of the game – Fidelity Investments U.S. and global blockchain and digital asset domain expertise goes back to 2014.
Cold, hard innovation – A Fidelity-grade platform means high global standards of trust and transparency, combined with the unique capabilities of blockchain technology. Secure, vaulted cold storage. Physical, cyber and operational controls. Innovative multi-level safeguards.
With a Canada advantage – Unparalleled in-house trading and custody expertise, a powerful thought leadership vision and a digital-first brand promise.
Investing in digital assets isn't bleeding edge anymore. For today's leading financial institutions, it's part of pursuing a solid, diversified portfolio strategy. One more reason why selecting the right clearing and custody partner is business-critical for growth. Learn more about Canada's first regulated institutional digital asset trading and custody solution, only from FCC. And find your balance.
Yes, I'm interested in learning more. Please send me further information.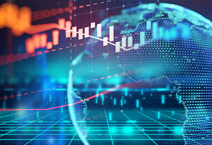 Jurrien Timmer: Understanding Bitcoin
Among an increasing number of investors and portfolio managers, Bitcoin is considered a legitimate and distinct asset class. Jurrien Timmer, Director of Global Macro, Fidelity Investments, summarizes Bitcoin's evolution and why it may be considered, alongside other alternatives, as part of an investment portfolio.
Watch video:
Giles Anderson, Director, Fidelity Clearing Canada, and Christine Sandler, Head of Sales and Marketing, Fidelity Digital Assets, discuss recent trends and research on digital currencies and the surprising evolution of institutional investor sentiment in North America.